Welcome to Troop 505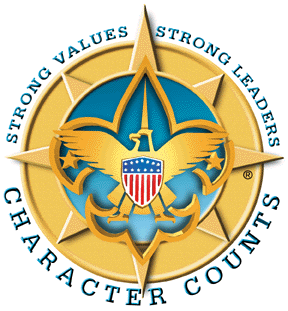 Troop 505, "The Prairie Troop", was chartered in 1964 and has been a continuously active troop in Naperville, Illinois, a southwestern suburb of Chicago, since its inception. Many boys have graduated from the troop with the skills, values and self-confidence necessary to guide them through their entire adult life.
Troop 505 has awarded to over 180 Scouts their Eagle rank, the highest rank a Boy Scout can attain.
The values we and the Boy Scouts of America strive to instill are based on those found in the Scout Oath and Law.
We are a troop of 50 scouts and have many actively involved parents. Over the years the Troop has been as big as 100 and as small as 30. We are an active boy run Troop. We have weekly meetings and camp every month during the school year. In summer we crank up the fun. Every boy has the opportunity to attend summer camp. The past few years we have attended Ransburg Scout Reservation in Bloomington, IN, this is an excellent with many opportunities. Check out the photographs.. Once our scouts reaches First Class they can joins us on the troop mini high adventure. This is a less challenging adventure trip suitable for younger scouts. The house boat trip has been very popular. Once a scout is 14 he is eligible for high adventure trips. We have headed for Seabase; a fearless nautical adventure along the Florida coast with sailing, snorkeling and fishing. Gone backpacking in the mountains New Mexico at Philmont Scout Ranch. A canoe trip in the boundary water is another favorite destination.
SCOUT OATH

On my honor, I will do my best to do my duty to God and my Country and to obey the Scout Law; To help other people at all times; To keep myself physically strong, mentally awake and morally straight.

The aim of Scouting is to build character, foster citizenship, and to develop fitness. Troop 505's program is planned and run by the boys with guidance from the adult leaders. Scouting works best in the out-of-doors and Troop 505 supports a strong outdoor program.
Troop 505 is chartered by Knox Presbyterian Church, located at the corner of Gartner Road and Catalpa Lane in Naperville, Illinois. The scouting program is non-denominational. The church furnishes a place to meet, storage for camping gear, and approves the troop adult leaders. Troop 505 runs a complete Boy Scout program including weekly troop meetings, monthly camping, summer camp and other special activities. High school age Scouts can also join Crew 505, which runs special social activities and high adventure trips of interest to older Scouts.

Trustworthy

Courteous

Thrifty

Loyal

Kind

Brave

Helpful

Obedient

Clean

Friendly

Cheerful

Reverent
MEMBERSHIP
The Troop will accommodate boys as long as there is adequate equipment and resources available to maintain a quality program. Membership in Boy Scouts is open to boys starting in the middle of fifth grade and between 11 and 18 years old. Each fall season, applications for membership in Troop 505 are accepted for new Scouts who start participating in Troop activities in the spring. Older boys transfer into the Troop or join at any time of the year.
As soon as the boy becomes a member, so do his parents or guardians. Personal involvement of the boy's parents or guardians in Troop activities is required and has been found to be rewarding for both the adults and Scouts.
CONTACT US
For further information about joining Troop 505, please click on Information Request or phone our Scoutmaster, Joe Burgher at sm@troop505.org (630) 244-3800 or Committee Chairman, Kevin Williams, at (630) 842-2257 or CommitteeChair@troop505.org